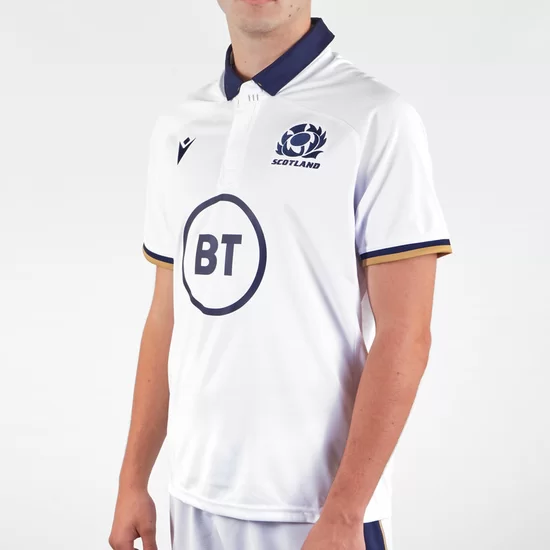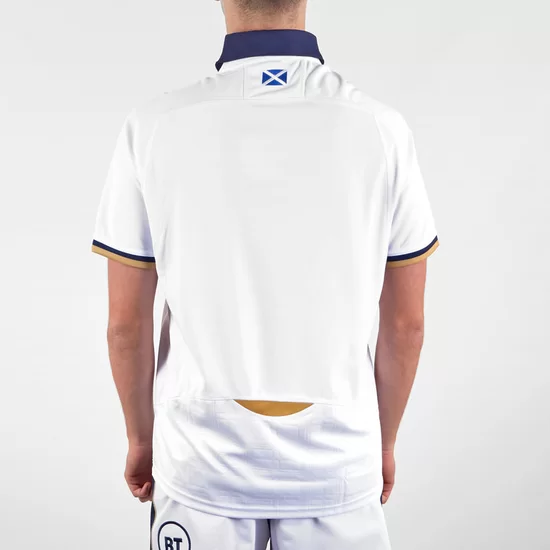 2020 2021 Macron Scotland Alternate Rugby Jersey

Perfect either on the training field or wherever you choose to cheer on your national team this season, the new Scotland replica alternate shirt for is available in a 100% polyester design.
Slim fitting but not tight like the bodyfit shirts, you will enjoy wearing this day after day when cheering on Scotland this season.
This is a stylish new design for 2021. A return to a white design now sees a navy collar included alongside navy and gold detailing on the sleeve cuffs.
The Scottish Rugby thistle and Macron logo appear in navy alongside a BT sponsor logo.
More details