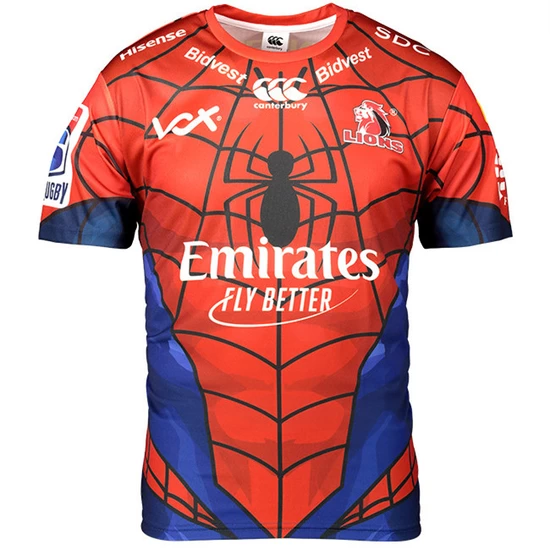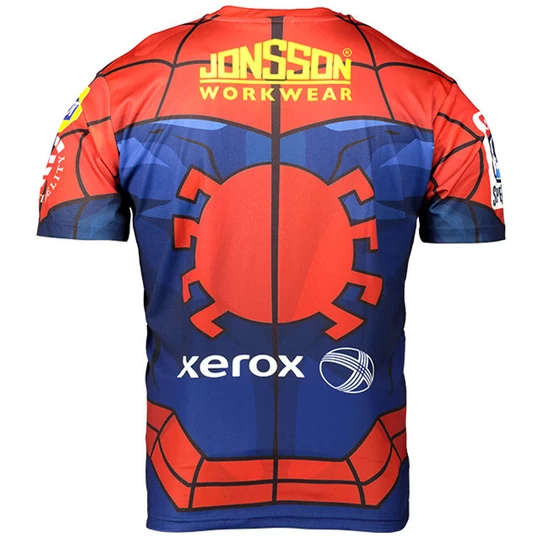 Support The Lions Super Rugby team with this Lions 2019 Super Rugby Marvel Jersey.
The jersey was designed by kit supplier Canterbury, who spent hours of 3D body mapping and testing to increase the durability and strength of the new kit.
A core feature that remains is the loop neckline collar, a design aspect that has been synonymous with Canterbury since 1949.
More details