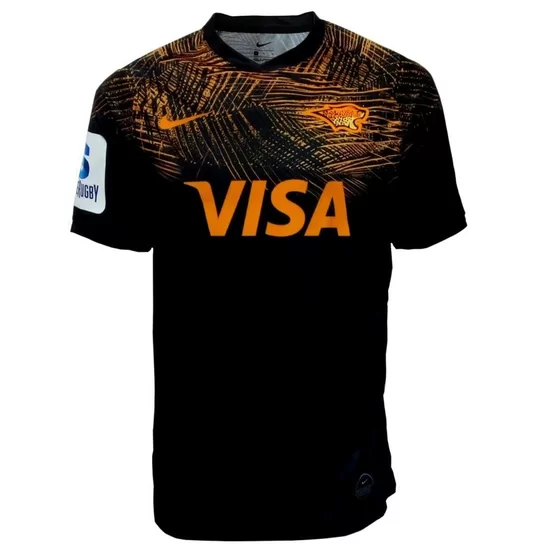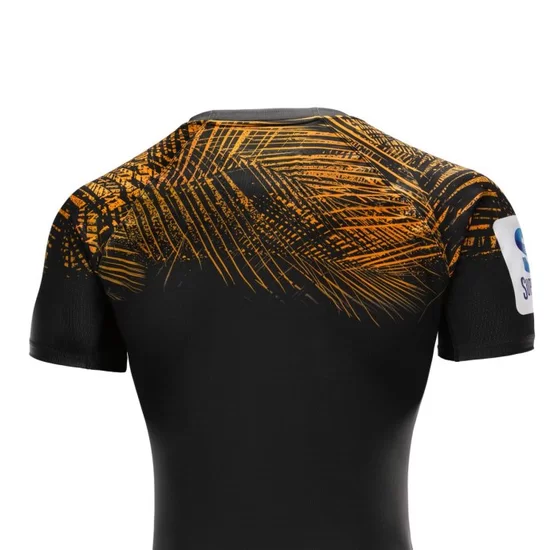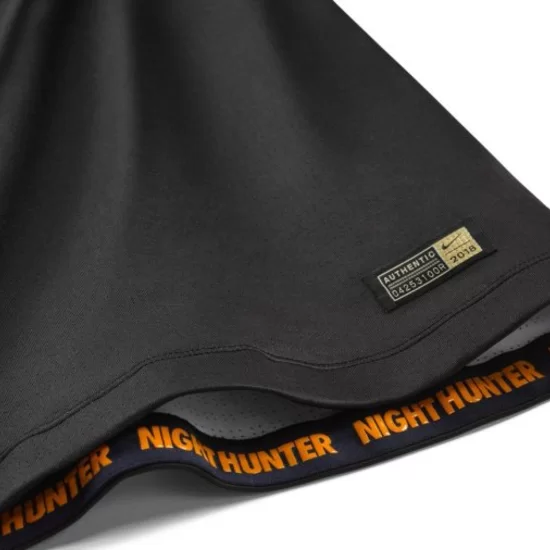 The Official 2019 Argentina Kit from Nike.

The 2019 jersey retains the design of it's predecessor, sporting orange and black. The subtle wave pattern beneath the blue hoops is a welcome addition. The new uniforms are supplied by Nike and continue to be joined by Visa as the sponsor on the front. On the inside of the uniform is the writing Night Hunter.

Composed of 100% Polyester and featuring Nike Dri-Fit technology, the 19/20 kit is guaranteed to stand up to the rigors of rugby, while keeping the wearer cool and dry by wicking moisture away from the skin. The looser Dri-Fit means the kit will play well off the pitch as well.

More details