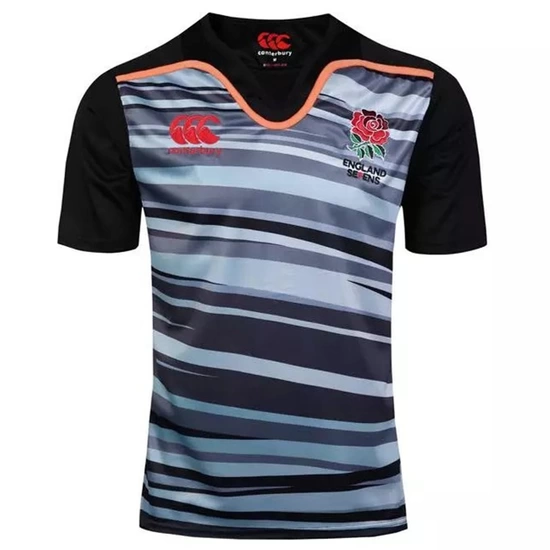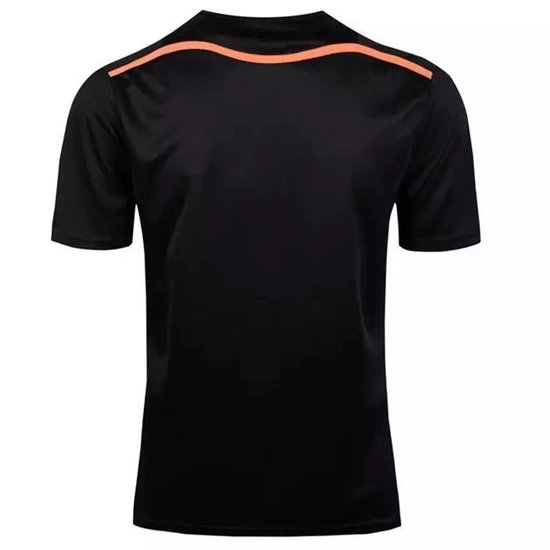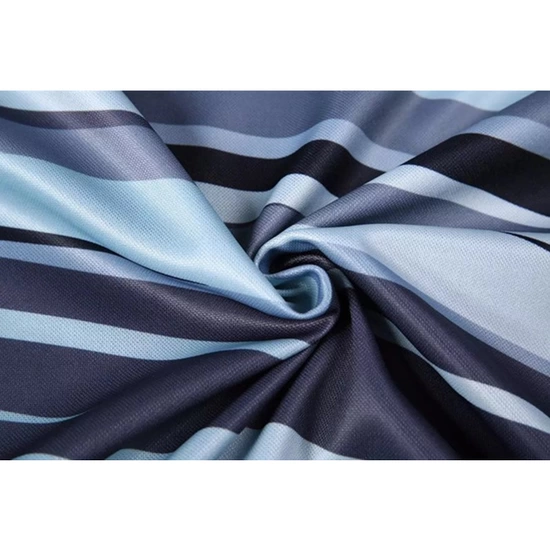 The unique design of England's 16/17 Sevens Home Kit is a huge departure from the traditional kits of old.

Graphite and grey horizontal stripes run across the body of the jersey. Loop 66 neckline enhances the strength and comfort of the jersey. Embroidered Red Rose badge on the upper left of the chest. Canterbury on the upper right. 3D Authentic rubberized badge adds authenticity to the jersey.

100% Polyester, with Vapodri technology. Vapodri material aids in moisture wicking and drying the jersey quickly to keep the wearer dry and cool.

More details