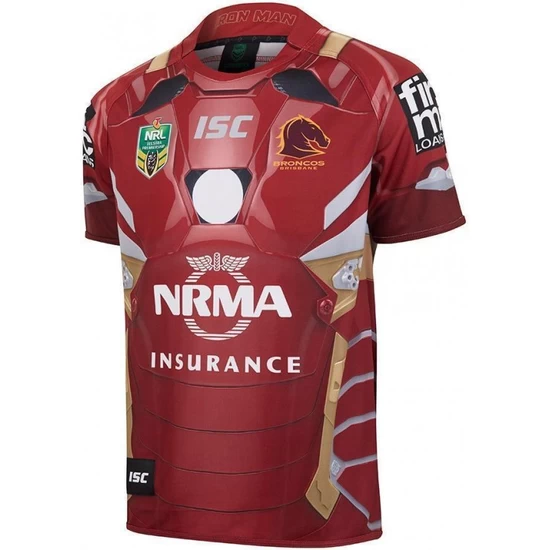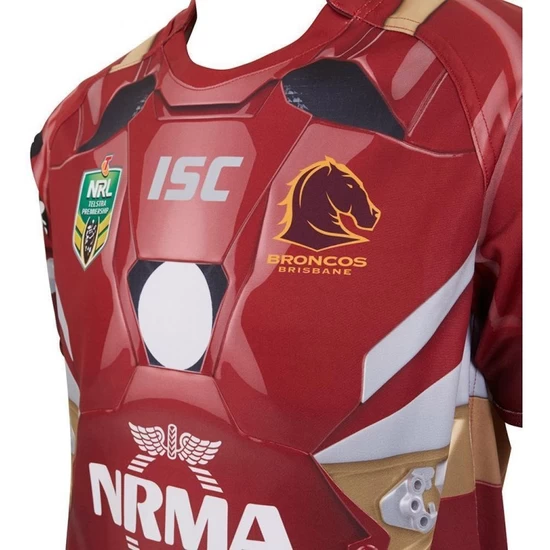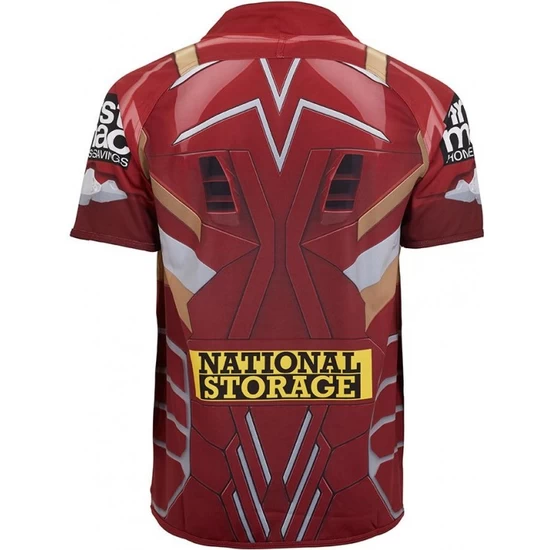 The Brisbane Broncos will join forces with Iron Man bringing this Jersey out for ISC Marvel Heroes Round 4 of the 2017 NRL Competition. The NRL Marvel jersey has been constructed using performance fabric for durability. The Iron Man suit design and all the Brisbane Broncos logos have been sublimated for comfort.
100% polyester jersey
Comfortable tailored neckline
Slim fit design
Marvel Comic character design sublimated
NRL Marvel Jersey
Manufactured by ISC
NRL Marvel Jersey Character - Iron Man
This Brisbane Broncos jersey is inspired by the Marvel Comic character Iron Man. Finding his place as one of the lead Avengers the man behind the mask Tony Stark, started as a wealthy tech industrialist creating an advanced suit of armour to help make the marvel world a safer place as Iron Man.
More details